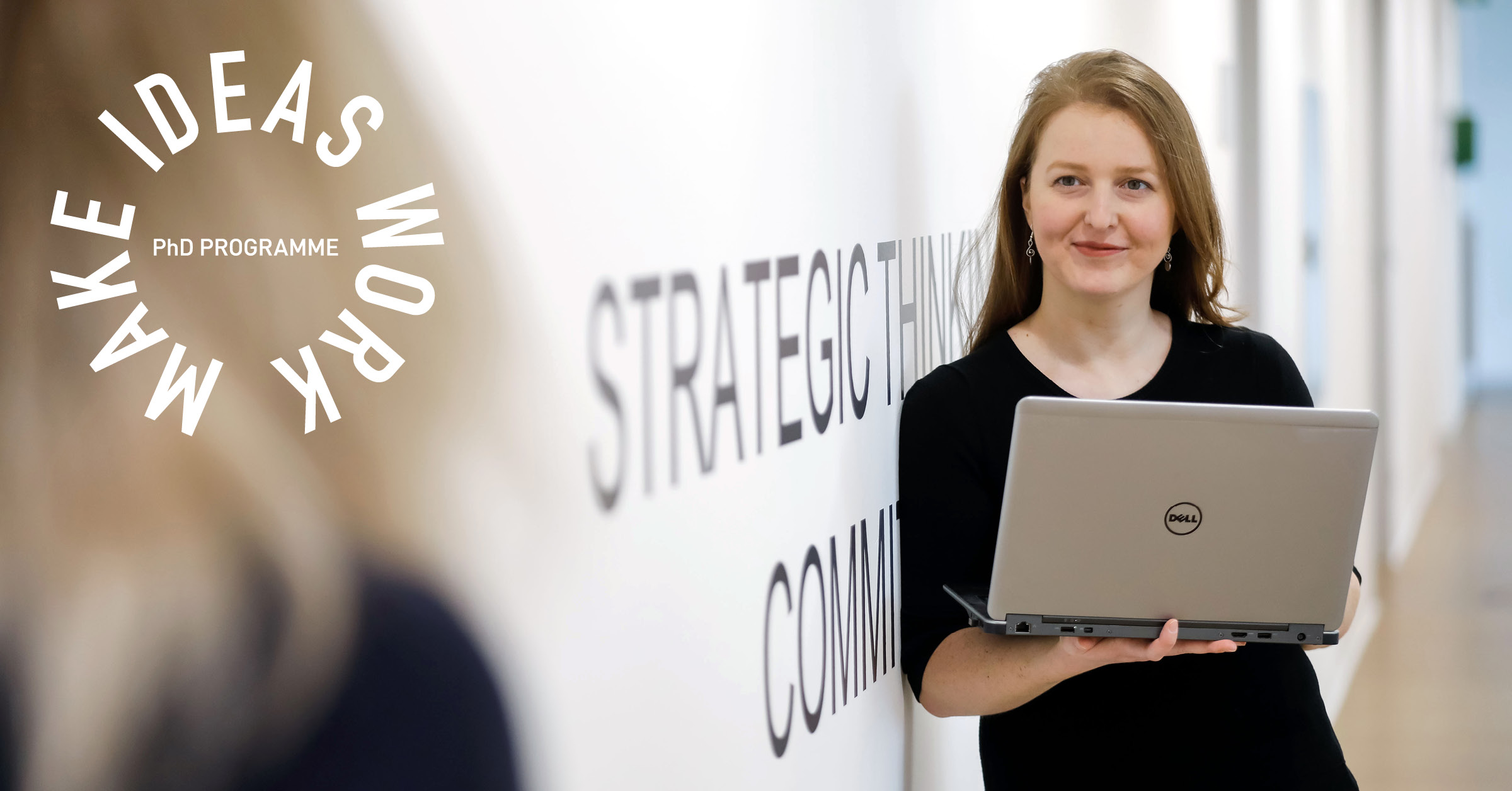 We are Austria's largest research and technology organisation and an international player in applied research for innovative infrastructure solutions. This makes us a powerful development partner for industry and a top employer in the scientific community. We are looking forward to extending our community of PhD students in Vienna and in our locations in Austria and invite you therefore to send us your unsolicited application.
Unsolicited application for a PhD-Thesis

Our 7 centers specialize in the research and development of infrastructure solutions of the future, for e.g. digitization, decarbonization, smart cities, network security, intelligent production and assistance systems, transport optimization, electromobility, molecular diagnostics, or e-health systems.
We work project-based and in multidisciplinary teams and focus on the development of innovative solutions for our research projects.
Within these projects we offer PhD students the possibility of joining AIT to write their PhD thesis. For this, you can either choose a concrete topic from our list of PhD-positions, or you can come up with a topic-suggestion which would also fit within our research areas.

Usually, the tasks within your PhD research project would include:

Carrying out literature searches
Conduct research and investigations on various mechanisms / processes / methods
Data collection, evaluation and data analysis
Simulations and development of evaluation methods
Development of prototypes
Planning and execution of laboratory studies
Development of optimization potentials, creative solutions and improvement approaches
Constant publication activities in scientific journals and presentation at conferences

By joining our PhD programme, you will have the opportunity to join our events designated specifically for our AIT-PhD community and improve your career prospects by talks, workshops, and trainings.
You will conduct research using a state-of-the-art research infrastructure.
You will gain insight into the applied research working environment.
You exchange views with our scientists and will get to know new processes and technological developments.
You will support our researchers in their research projects.
You will gain experience in an international group of scientists and build up your professional network.
Ýour qualifications as an
Ingenious Partner
:
Master's degree (Students who are expected to receive their MSc degree soon are also encouraged to apply)
Enthusiasm for new technologies and innovation processes
You rejoice in application-oriented problems for industry
Curiosity to find solutions for the demanding infrastructure challenges of the future
High commitment and ability to work both independently and in teams
Interest and willingness to publish the research results in renowned scientific journals and to present your study at national and international conferences.
Good communications skills
Very good German and/or English skills
What to expect:
At least EUR 2.237,60 - gross per month for 30 hours/week, for 36 months. In addition to our company benefits, you will be part of our international AIT PhD community and participate in our AIT PhD framework program. As a research institution, we are familiar with the supervision and execution of PhD theses and we are looking forward to supporting you accordingly!
At AIT, the promotion of young female scientists is important to us - that's why we are especially looking forward to applications from female students.
Please submit your application including your CV, transcript of records as well as a comprehensive motivational letter, in which you specifically describe the research topic / your idea you would like to approach in your doctoral thesis.
Please note that the topics of the scientific work must be related to our research topics.